As we are nearing the end of 2020, what can we expect from the first half of 2021 with the COVID-19 pandemic? Join us at our Analyst Week via webinar with our analysts as they share their valuable insights on the market outlook for the next 6 months. Mr Suan Teck Kin (UOB Group's Head of Research) will also be sharing his views on the Global Economic Outlook.


Seats are limited for each webinar. Hurry, register now!
*Please register for each webinar that you wish to attend.
---


Global Economic Outlook & SG Market Outlook
Monday 11 January 2021, 6.30pm - 7.30pm
Global Economic Outlook
The path of global economic recovery is likely to remain challenging and uneven in 2021, as the widespread availability of vaccines is still uncertain due to production and logistics hurdles ahead. With a new US President, what could possibility be in store for the next four years in global relations, trade and geopolitics? How should we assess topics like RCEP and China's dual circulation strategy? We will discuss these topics and more.
SG Market Outlook
With the STI having recovered well since the March trough, how are we placed now for continued recovery in 2021? We believe Singapore companies will see a significant EPS growth next year but will this be enough to entice investors to put money to work? We will look at which stocks and sectors have done well in 2020 and profile a number of solid blue chip names that we believe have the ability to add meaningful alpha to investors' portfolios in 1H21.
---


Small / Mid Cap Ideas & Regional Aviation
Tuesday 12 January 2021, 6.30pm - 7.30pm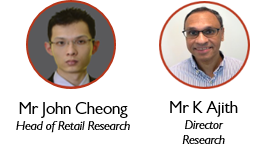 Small & Mid Cap Ideas
This is a good time to look at recovery plays and laggard stocks, as COVID-19 vaccine is expected to bring normalcy back in 2021. Furthermore, Singapore GDP is expected to grow 4% to 6% in 2021, after a dismal year of 6% to 6.5% decline in 2020, according to The Ministry of Trade and Industry's forecast. We seek to discover some of the best small and mid cap gems that may potentially benefit from the strong economic recovery.
Regional Aviation
Airline and aviation related stocks have had an extremely volatile period in 2020, with some tethering on the verge of bankruptcy, while some airlines such as the Chinese ones have seen a full recovery in domestic traffic. How would an imminent distribution of vaccine impact the airlines? Which airline would emerge stronger from this crisis and which will falter? How much of a recovery is the market pricing in? We will also discuss the prospects on aviation support services like SATS, SIA Engineering and ST Engineering.
---


Banks and REITs
Wednesday 13 January 2021, 6.30pm - 7.30pm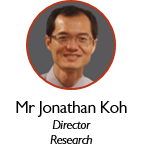 The outlook for the banking sector has improved by a change in direction for regulations. We expect dividend yields from Singapore banks to improve in 2021 and 2022 as they resume their roles as yield plays. Regulators have also become more sensitive to the risks on financial stability imposed by FinTech companies. We will address the key considerations on investing in banks.
Retail REITs have benefited from progressive normalisation in consumer confidence and spending. We expect retail REITs to register a strong DPU growth of 31% in 2021. We will also identify laggard REITs that have been overlooked by most investors. They could provide higher total return, even if their unit price does not get substantially re-rated.
---


US Market Outlook
Thursday 14 January 2021, 6.30pm - 7.30pm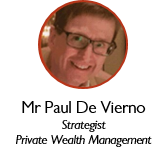 With so many stocks trading above their pre-COVID highs, how should you position your portfolio in the US market? We will discuss if 2021 will be the year where value stocks finally outperform and will investors continue to prefer the technology and consumer discretionary sector.
---


HK Market Outlook & Unit Trust
Friday 15 January 2021, 6.30pm - 7.30pm
HK Market Outlook
Details of the 14th Five-Year Plan are expected to be approved in March 2021. We believe that economic growth may broaden from 2Q21, which could be the catalyst for a further switch in the investment style - from growth to value. We will reveal our preferred stocks based on the 14th Five-Year Plan as well as laggards that will be re-rated as recovery broadens.
Unit Trust - Tapping into Disruptive Innovation
The world is in the midst of a digital revolution and the pandemic has only accelerated its progress. Rapid innovation is taking place in the areas of industrial, genomics, internet and FinTech. We will explore how technologically-enabled innovation is changing these sectors and share how to take part in their transformation by investing in a well-diversified, professionally managed Unit Trust.
---


Global Market Outlook Through Charting
Monday 18 January 2021, 6.30pm - 7.30pm
With low interest rate as our fundamental backdrop and technical analysis as our tool, we identify leads and clues from charts to discover some of the gems for 1H21. Trading ideas on short and long-term investments like precious metals, currencies, global stocks indices, global stocks and ETFs using our FATA strategy will be shared in this session. We will also review the stock picks recommended by our analysts in the previous week and determine a good price for entry and the profit target for these stocks.
---
Please note that the webinars are password-protected.
The password can be found in the confirmation email once you have registered.

How to join the Webinar
1. Register by clicking each "REGISTER" button.
2. Click here for a guide if you need further assistance.
This advertisement has not been reviewed by the Monetary Authority of Singapore.